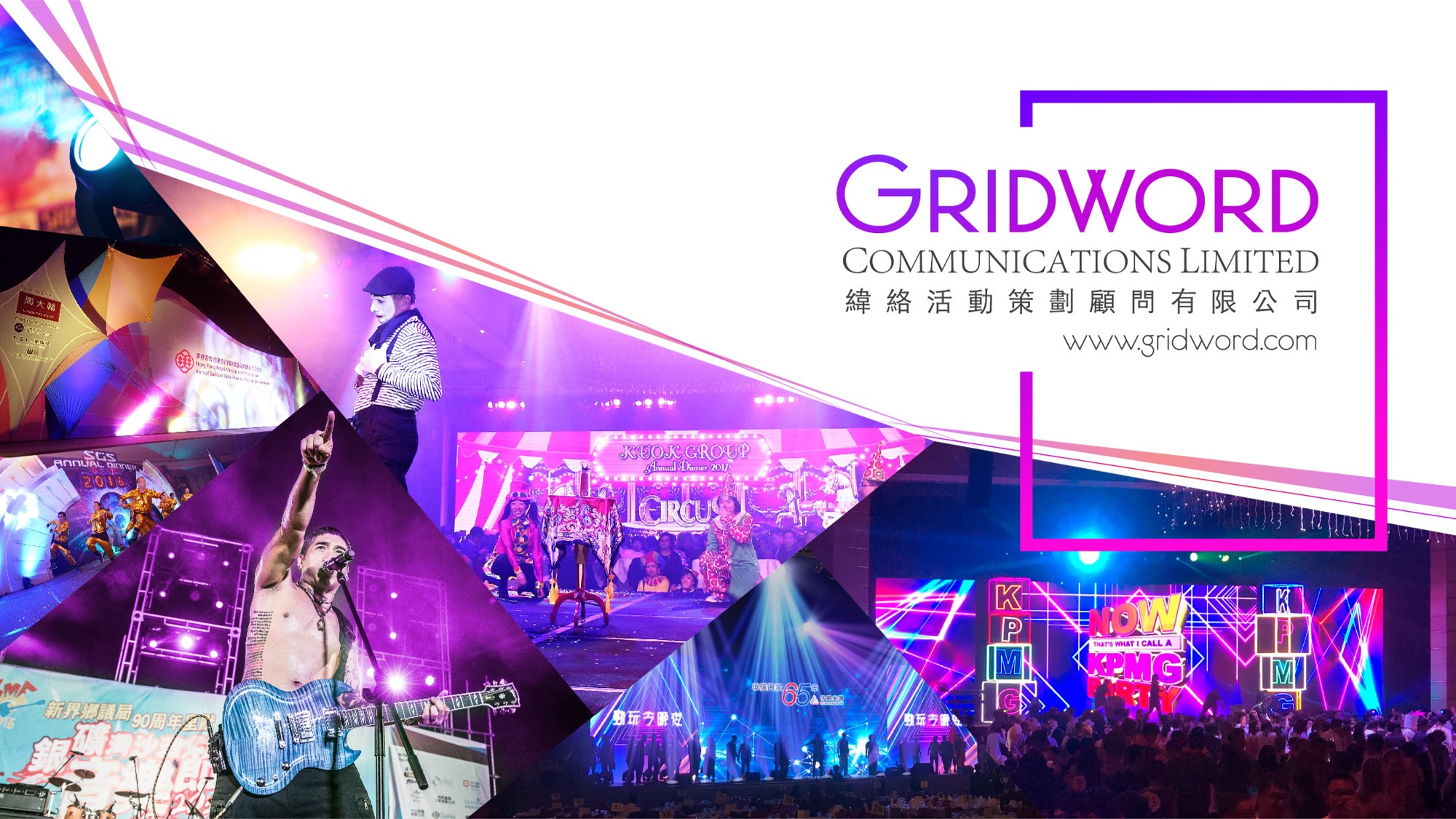 Established in 2007, Gridword Communications Limited ("GRIDWORD") helps our clients succeed in ever-changing environment through compelling and effective communication.
By fusing the experience and creativity of our people with industry insight and innovation, Gridword partners with clients to turn ideas into reality as a full service event agency. From concept to strategy to creative to production to execution, Gridword is there every step of the way.
Our Belief:
Here we bring together creativity and commitment to build up memorable events for every client.
Our Mission:
We are dedicated to business sustainability and are keen to share our success with our people as well as the community.
Creativity: We create and connect.
Commitment: We serve and desire for better.
Communication: We listen and understand your need.
Our Value:
We share because we care. Caring for others allow us to better understand each other, which enhances our productivity and creativity. We believe that our caring attitude reflects our passion to serve.